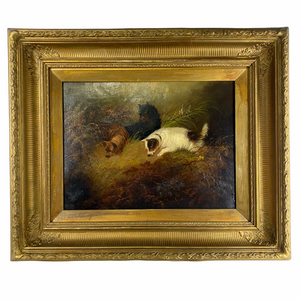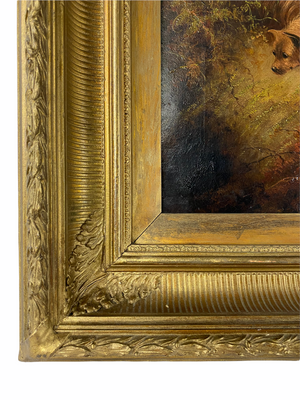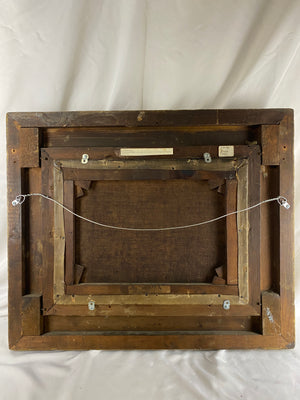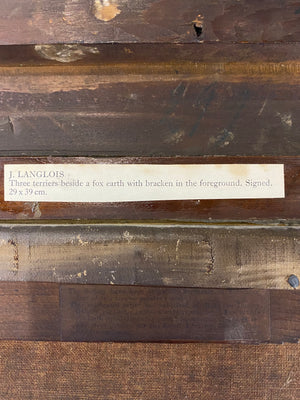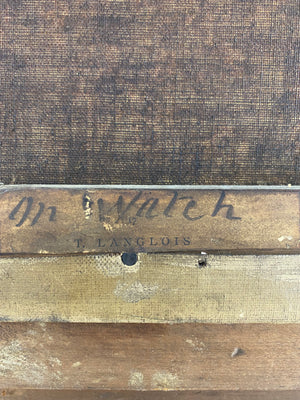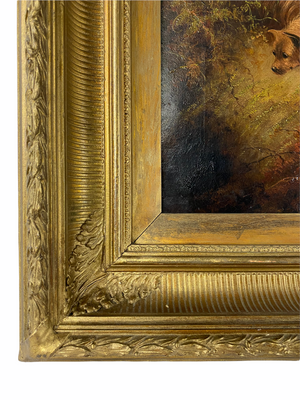 Oil on Canvas of Three Terriers by J. Langlois
19th Century Oil Painting of Terrier Dogs Signed by British artist J Langlois (1855-1904). 
24"l x 20"h
Born in Middlesex, England, Langlois is among England's finest animal artists. He is known for his paintings of terriers and sporting dogs. This subject was very famous during this period of time, thanks to a growing love for domestic animals in England, when many artists were commissioned to paint animal portraits.
2750